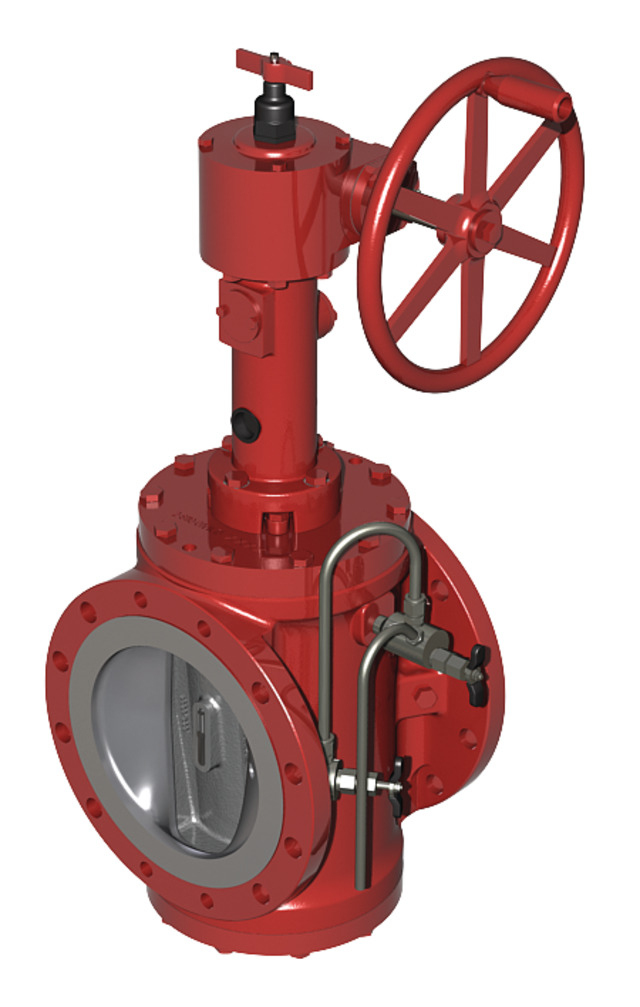 True Seal Double Block & Bleed Valves

Available in Sizes 2″ to 36″
True double block and bleed valve replaces two valves with spool piece system.
Simple in-line field maintenance.
Zero leakage not dependent on line pressure.
Available in Short Pattern, Full Bore (Piggable) and 4-Way (Diverter).
Tank storage isolation Fuel in storage tanks is exposed to the risk of contamination and loss of volume unless the tank isolation valves can be checked for zero leakage. Tank-side valves are operated frequently, but ensuring tank integrity without GENERAL VALVE Twin Seal plug valves can be troublesome and expensive. Using line blinds (or skillet plates) for segregation involves a long, costly, and perhaps hazardous operation of drain down, lockout, and tagout. Traditional double block-and-bleed gate valves may produce a loss of fuel from the open bleed. GENERAL VALVE Twin Seal plug valves offer simple, provable tank-side isolation, ensuring valve integrity.

Hydrant isolation Fuel hydrants at busy airports must be pressure tested regularly to check the integrity of the pipes, flanges, and gaskets. But the only time this inspection can be performed is when the airport is closed. On some occasions, sections of the hydrant must be isolated for extension, modification, or repair, or isolating section by section may be necessary to locate a leak.

GENERAL VALVE Twin Seal plug valves are the industry-recognized hydrant valves for hydrant isolation service because they:

close quickly and easily
require very little maintenance
hold with zero leakage
hold a verifiable bubble-tight seal.
The hydrant pressure test can begin as soon as the valves are closed because the valves ensure that the hydrant is isolated.

Fuel loading and unloading Fuel loading and unloading may require hundreds of open and close strokes of the connection valves everyday. The valves typically operate against full pump pressure on every stroke and must close without leakage. Safety and environmental concerns demand that the fuel is absolutely contained within the pipe, yet the valves must operate quickly and easily. Many loading facilities depend on Twin Seal plug valves for reliable, zero-leakage shutoff at rail, truck, and ship load manifolds. Twin Seal plug valves have two resilient seals that fully retract from their seated position without seal rubbing, even at full differential pressure, reducing the effort required to operate the valve and eliminating slamming.

Simple, inline field maintenance A big advantage of the valve's design is that it permits inline servicing. Following simple removal of the valve bonnet or lower plate (after the line is depressurized and drained), all models can be repaired from top or bottom without removing the valve from the line. For further efficiency, Cameron offers a slip exchange program.