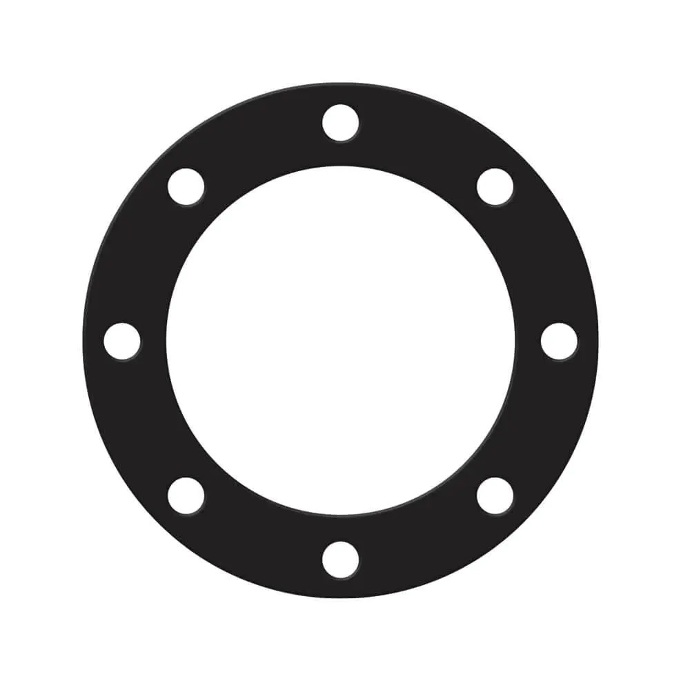 Rubber EPDM gasket material with good resistance to moderate caustics and excellent resistance to low pressure steam, hot water, ozone and UV aging. EPDM is available in two common grades; Sulfide Cured and Peroxide Cured as detailed below.
EPDM Gasket Thomson Style 563 (Sulfide)
Sulfide cured is considered a "standard grade" and has basic chemical and temperature resistance.
EPDM Gasket Thomson Style 6965 (Peroxide)
Peroxide cured EPDM gasket with superior chemical compatibility and temperature resistance to 300°F. Style 6965 also has superior resistance to compression set and will retain resilience for longer periods in service. Peroxide Cured EPDM is used extensively in the Chlorine, Caustic and Bleach industries.
Temperature: -70°F (-56°C ) to 250°F (121°C).
Pressure: 250 psi.
Suggested uses: Saturated, low pressure steam, Hot Water, Brake Fluid, Dilute Alkalines.
Not suitable for: Any petroleum-based media, Petroleum Fuels, Diester lubricants.
Have a Question About EPDM Gaskets?