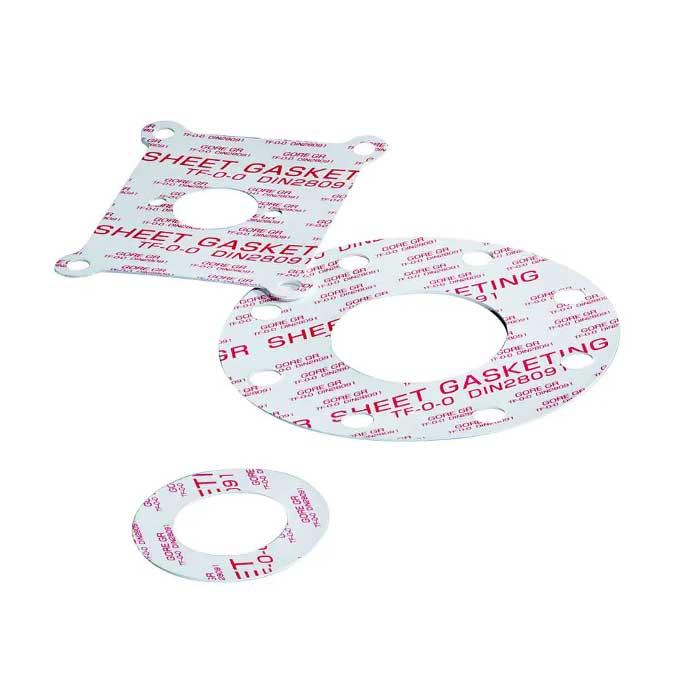 Gain the benefits of PTFE gasketing without the problems of creep and cold flow. Unmatched in sealing reliability, Gore GR Sheet Gasketing provides high-temperature and blowout resistance superior than any other 100% PTFE sheet gasket.

Made from 100% expanded PTFE. Dimensionally stable, yet conformable, Gore GR sheet is ideal for real world flange conditions. It conforms to rough surfaces, yet compresses into a very tough gasket that makes a tight, long lasting seal. Gore® GR sheet gasketing is ideal for sealing steel flanges for many aggressive chemicals.


Features/Benefits
100% expanded PTFE.
Increased resistance to creep and cold flow.
Chemically inert.
Highly conformable.
Dimensionally stable.
High tensile strength.
Excellent blowout/high temperature resistance.
Highest sealing reliability in its class.
Seals irregular flanges.
Retains stress; minimum retorque.
*For industrial use only. Not for use in food, drug, cosmetic, or medical device manufacturing, processing, or packing operations.
Have A Question About Gore GR Sheet Gasketing?