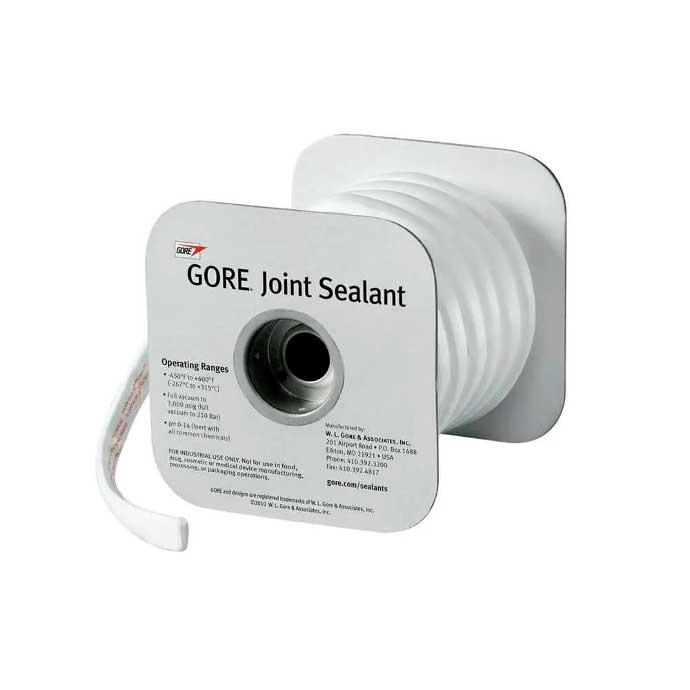 Joint sealant can be used in practically every type of sealing application. This form-in-place gasketing is a reliable sealing solution for large, complex, or damaged flanges. Installation is easy – just peel off the adhesive backing, apply to the surface, and overlap the ends. Gore® Joint Sealant minimizes the potential for leaks, process disruption, and lost production. It also reduces maintenance time, safety risks, and the possibility of catastrophic failure.

Features/Benefits
100% expanded PTFE.
Chemically inert, temperature-resistant.
Ideal for large, complex, or damaged surfaces.
Resistant to creep and cold flow.
Reliable sealing performance.
Easy to install.
Outstanding versatility.
Supports process optimization.
No wasteful scrap.

Chemical resistance:
Resistant to all media 0-14 pH, except molten alkali metals and elemental fluorine.