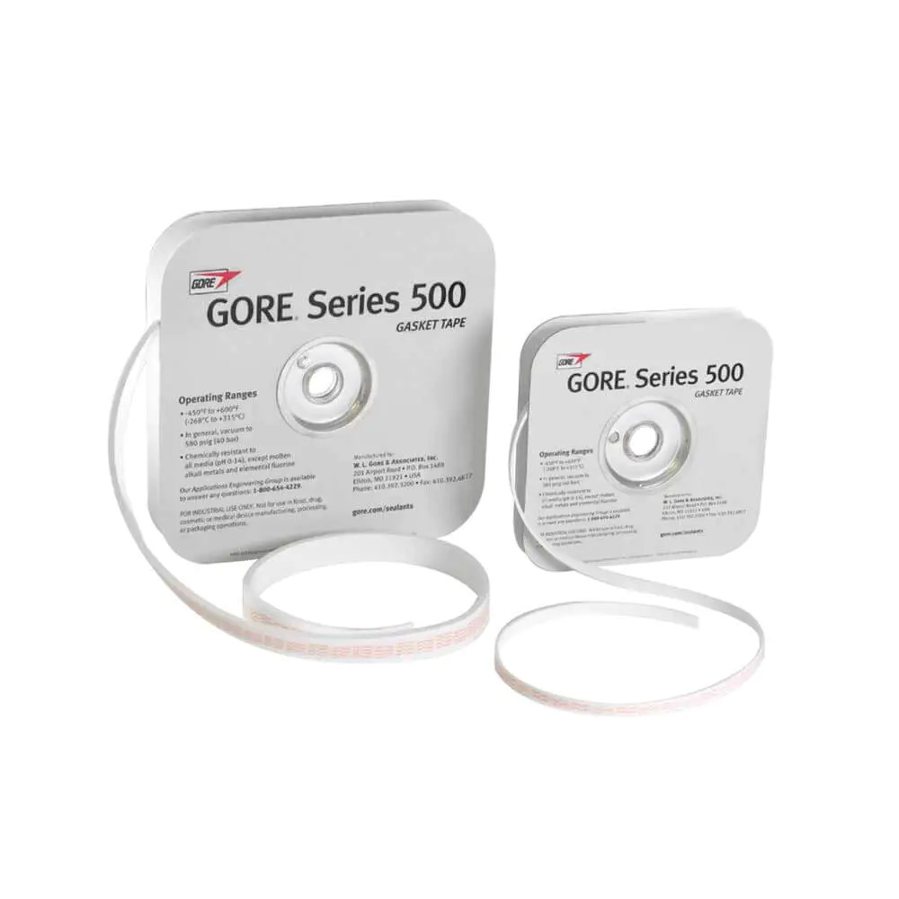 Gore Series Gasket Tape
Gore Gasket Tape easily and reliably seals glass-line steel and contains aggressive media, protects equipment, and reduces emissions.
Features/Benefits
100% expanded PTFE with multidirectional strength.
Conforms to flange irregularities.
Chemically inert.
Outstanding versatility.
Low stress to seal.
Easy to install and remove.
No wasteful scrap; reduces total sealing costs.
Chemical Resistance
Resistant to all media pH 0-14, except molten alkali metals and elemental fluorine.