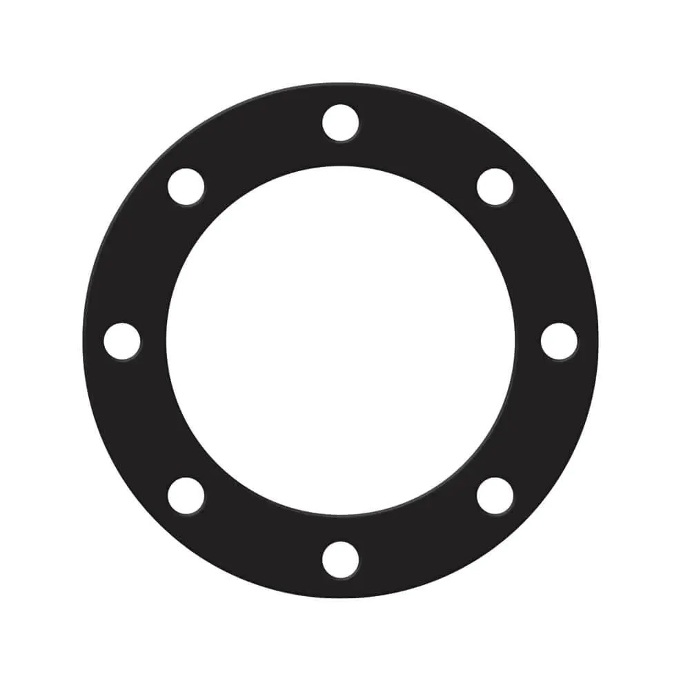 Nitrile Rubber has very good resistance to petroleum-based Solvents and Lubricants. Standard grades of NBR are typically resistant to mineral oil-based lubricant and greases, many grades of hydraulic fluids, aliphatic hydrocarbons, silicone oils and greases and water to about 80°C.

NBR is generally not resistant to aromatic and chlorinated hydrocarbons, fuels with a high aromatic content, polar solvents, glycol-based brake fluids and non-flammable hydraulic fluids. NBR also has low resistance to ozone, weathering and aging, but in many applications this has no negative effect.


Min. Temperature: -20°F (-29°C).
Max. Temperature: 250°F (121°C).
Max. Pressure: 250 (PSI).
Max PxT 1/16: 20,000 (F x PSIG).
Max PxT 1/8: 20,000 (F x PSIG).
Suggested uses: Petroleum based media, Ethylene Glycol fluids.
Not suitable for: Acids, brake fluids, Ozone/UV, Ketones..
Temperature and pressure values are general guidelines and may not represent continuous service. For specific applications please consult A.R. Thomson Group.

Have A Question About Nitrile Rubber Gaskets?