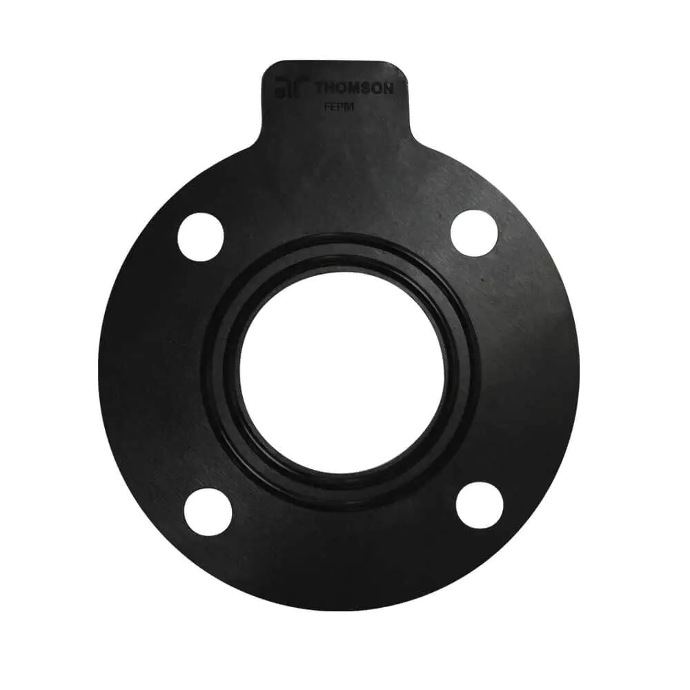 Opti-Load Aflas gasket is a low load to seal gasket made from Aflas rubber – an extremely versatile elastomer with exceptional chemical and temperature capabilities. Especially suited for Chlor-Alkali plants.

Features and Benefits of Opti-Load Aflas Gasket
Raised sealing rings reduce the seating area of the gasket, lowering the required load to achieve a seal.
Sealing rings also help maintain the seal during thermal and pressure cycling.
Excellent resistance to Steam and hot water.
Excellent resistance to caustics and acids.
Good resistance to most Hydrocarbons.
Superior Dielectric strength.
High Temperature capability compared to standard elastomers.
Identification tab on the outside diameter of the gasket allows operator to verify material and size while in service.


Typical Applications of Opti-Load Aflas Gasket
Non-metallic flanges and flanges that have limited seating stress available.
Most chemical service (acid and caustic) where steam and hot water may be present.
Chlor-Alkali applications such as Sodium Hypochlorite, and caustic soda.
Opti-Load Aflas Gasket Specifications
Construction: Aflas Elastomer
Color: Black
Temp. Range: Min: –9°F; Intermittent: 400°F.
Durometer, Shore A ±5: 70
Pressure: Max: 250 psi. See Datasheet below for recommended bolt torque values.

Have A Question About OptiLoad Aflas Gaskets?