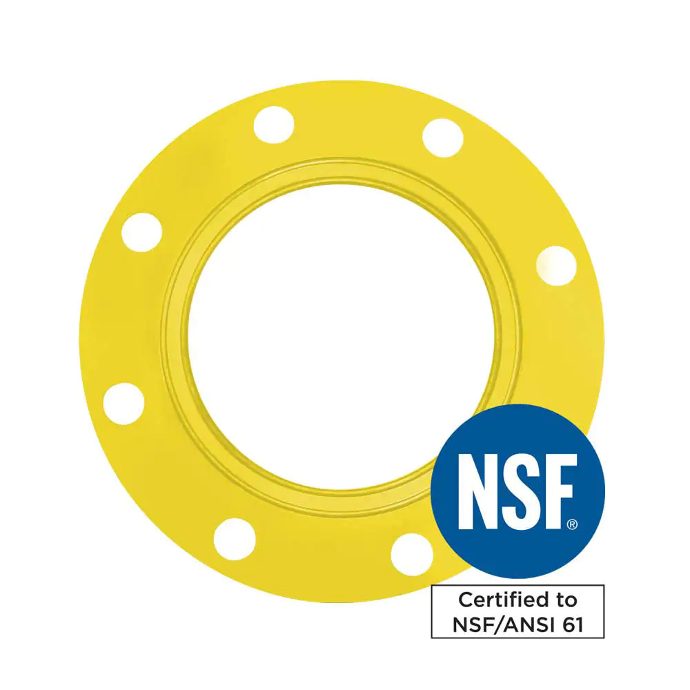 Available in SBR (Standard), Nitrile, Viton & EPDM.
AWWA compliant and NSF/ANSI 61 certified pipe flange gasket with dual sealing rings that concentrate the gasket load and reduce torque required to seal by up to 75%.
Toruseal also has exceptional dielectric strength.
Typical Service: Potable water and other applications requiring an NSF/ANSI 61 or AWWA compliant gaskets.
Temp. Max,

SBR: 150°F
Nitrile: 150°F
EPDM: 200°F
Viton: 300°F.

Pressure: 2″-24″: 350 psi | >24″: 250 psi.

Have A Question About Toruseal?