Tuflon 7100 – Teflon®/Glass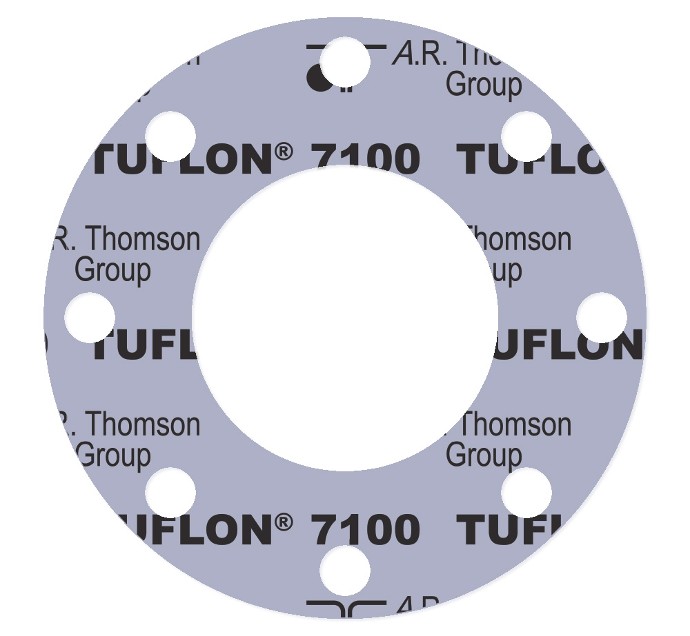 TUFLON® 7100 is a glass filled PTFE gasketing material made with Genuine Teflon® resin and offers superior cost/use ratio, excellent chemical resistance, and reduced cold flow. It requires lower bolt loads and has an unlimited shelf life. It is also easy to cut and handle, flexible, durable, and can be easily removed from the flange face.
Bi-axially calendared with uniform mechanical properties and tensile strength.
Improved performance over conventional Teflon.
Patented welding process available: 62″ x 62″ sheet size.
Reduced product loss and emissions.
Cuts operational costs through reduced inventory, waste, maintenance and energy consumption.

Have A Question About Tuflon 7100 Gaskets?