Tuflon 7300 – Teflon® / Barium Gasket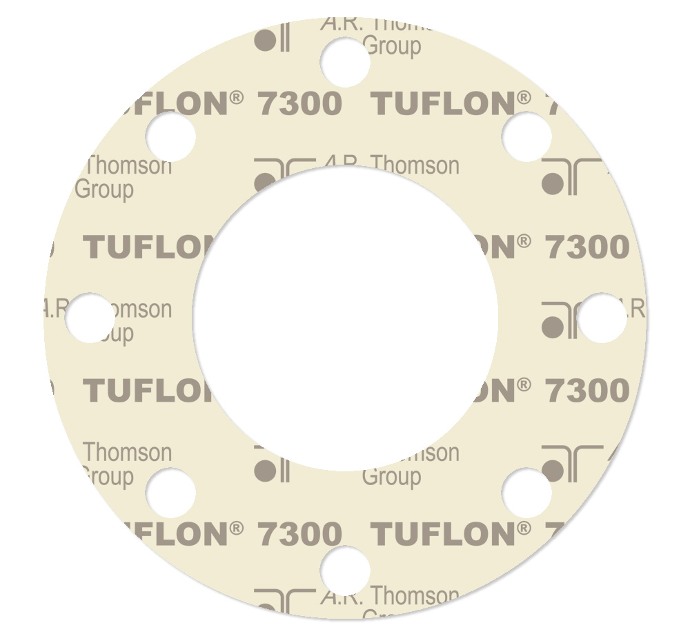 TUFLON® 7300 is a barium sulfate filled PTFE gasket material specifically formulated for service in strong caustics, moderate acids, chlorine, hydrocarbons and cryogenics. It is highly resistant to creep relaxation and has outstanding sealability characteristics. This material can be supplied with FDA compliance.
Excellent cost/use ratio.
Superior chemical resistance.
Excellent sealability properties.
Easy to cut, handle, and remove from flange faces – durable and flexible material.
Patented welding process for unlimited gasket size.

Have A Question About Tuflon 7300 Gaskets?