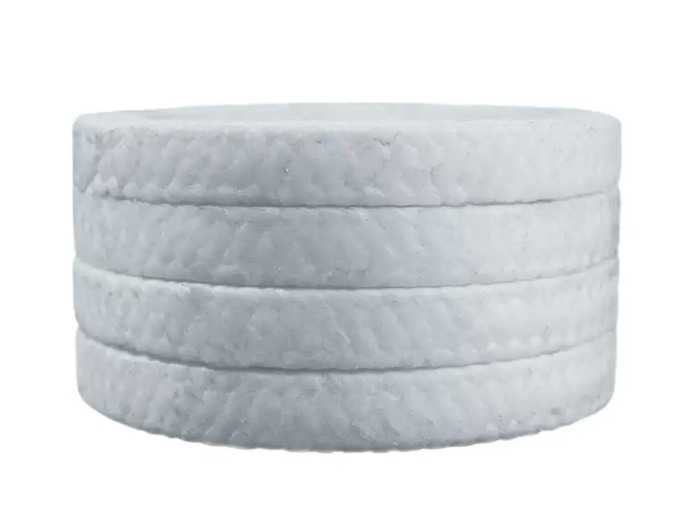 General service, chemically resistant compression packing – rotating equipment and valve applications

Chemically resistant 0–14 pH – reduces inventory costs.
Non-contaminating – will not contaminate the process media.
Non-Asbestos – reduces handling cost.
High strength – longer life.
Reduces maintenance and parts costs.
*Should not be used in chlorine.
Typical Applications
Highly corrosive media: aggressive acids, strong caustics and solvents.
Chemical service at low to medium shaft speeds.
Applications demanding a chemically resistant compression packing.
Rotating equipment applications and valve service.
Pulp & Paper Bleach & Brown stock washers.
Specifications
Construction: Teflon® filament yarn with PTFE dispersion and an inert break-in lubricant. Square interbraid.
Temperatures: To -450°F (-268°C) to +500°F (+260°C)
Pressure: To 300 psi rotary (20 bar)
Speed: To 1500+ fpm (7.6 m/s)
pH range: 0–14
Have A Question About Chem-4 Packing?