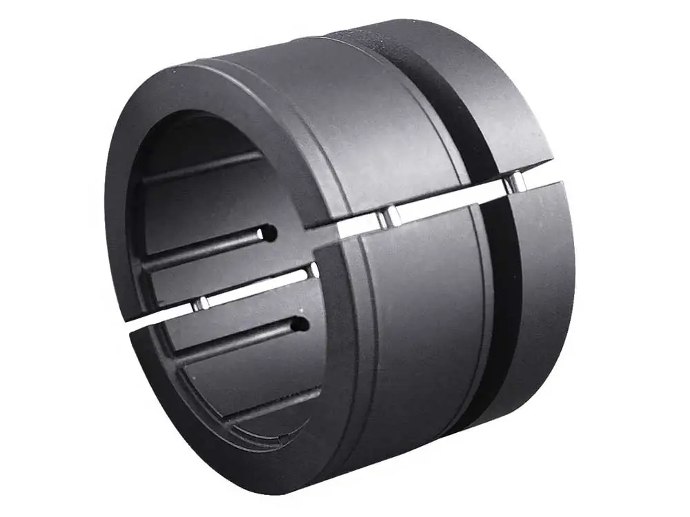 Reduces flush water and extends equipment life, custom machined to fit your equipment hybrid sealing solution UNI-directional.
Extends equipment life by protecting sleeve (non contact) and isolates packing from media attack.
Significant cost savings:

Reduces flush water requirements as much as 70-90% (as demonstrated with the installation of a Thomson ESF Flowmeter)Eliminates packing extruded into the process.
Reduces number of packing rings and includes integral lantern ring – never lose lantern ring position again!

Controls the stuffing box environment: Harmful solids and particulate are contained from entering the stuffing box as the flush water is forced by the FLOW PRO bushings' unique design (integral tangential multi-porting) toward the pumped media utilizing the shaft's rotation and centrifugal forces that are created; allows small amount to lubricate the compression packing.
Axially Split design installs quickly: Easily retrofitted into existing stuffing boxes typically with no equipment modification required.
Have A Question About Flow Pro Bushings?