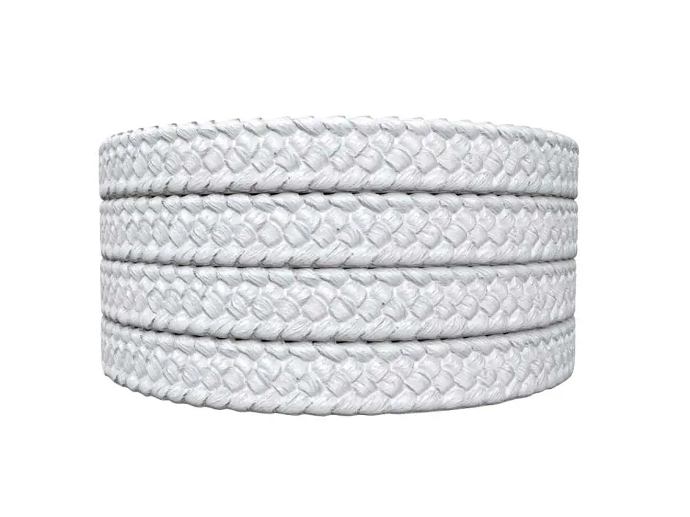 General service compression packing for centrifugal pump, rotating equipment agitators/mixers, reciprocating pumps, and valve service.

Non-Abrasive: long service life.
General service: economize on one style.
Non-contaminating: will not affect product.
Reduce maintenance costs.

Construction
Teflon® impregnated, acrylic yarn with unique break-in lubricant.
Single yarn encapsulation for superior protection from chemical attack.
Square Inter-braid.

Applications
Centrifugal or reciprocating pumps, valves
Good chemical resistance. Excellent in medium acids and alkalis, petroleum and synthetic oils, steam, aromatic and aliphatic solvents and dry gas applications.
Where a clean "white" non-contaminating packing is preferred.
Rotating equipment – general service applications, agitators/mixers, pumps and valves.

Have A Question About GC 89 Packing?