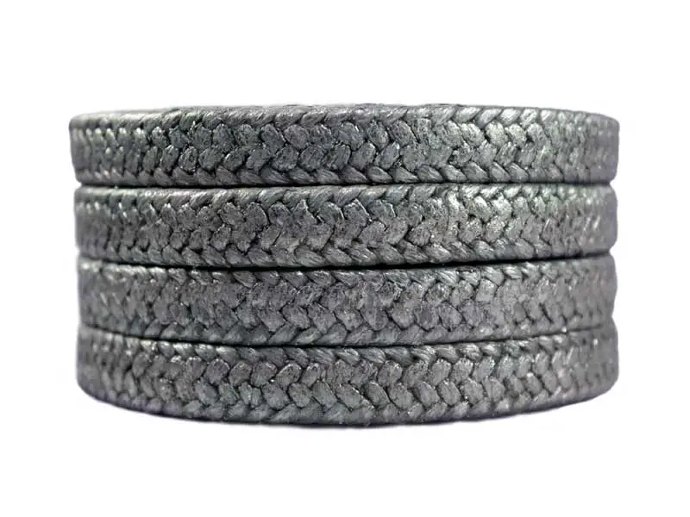 Pure carbon yarn square inter-braid construction compression packing for rotary equipment and valves.

Carbon filament – staple fibers conform to the stuffing box, resists extrusion in High pressure applications and/ or worn rotating equipment.
High speed applications – molybdenum disulphide break-in lubricant offers a more forgiving start up.
All carbon construction:

Maximizes equipment reliability and performance.
Provides excellent chemical resistance.
Energy Savings related to less gland load = less friction, reduced gland water required.
Dissipates heat better than conventional compression packing. Increased MTBR – mean time between repair, less sleeve damage.
Dimensionally more stable compared to conventional compression packing (less volume loss).

Construction
Pure carbon yarn with graphite dispersion lubricant – surface coated with molybdenum disulphide.


Applications
Rotary Equipment – high speed rotary to 4000 fpm.
Valves
Digester related equipment.
Molybdenum disulphide lubricant – extremely chemical and thermally stable.

Have A Question About HS-3000M Packing?