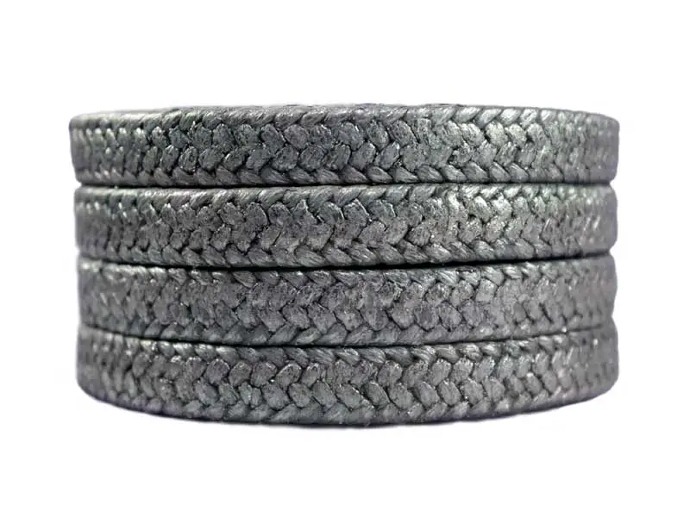 High performance graphite filament compression packing for high speed rotating equipment and high temperature applications.

High speed capability.
Low friction – runs cooler, lasts longer – reduce flush water (greatly reduce product dilution).
Broad chemical compatibility 0-14pH.
Non-Abrasive – Sleeves last longer.
Reduce maintenance and parts costs.
Maximize equipment reliability and performance.
Dissipates heat better than conventional compression packing materials. Increase MTBR – mean time between repair – less sleeve damage.
Dimensionally stable fiber (less volume loss).

Construction
High purity, high strength graphite filament yarn treated with fine graphite powder to seal individual fibers.
Surface coated with molybdenum disulfide.
Applications
High profile demanding applications; high speed rotating equipment to 5,000+ fpm – specially suited for refiners, makeup liquor pumps, Boiler feed pumps, condensate, end rings for Flexible Graphite die formed packing sets.
High temperature applications.
Molybdenum disulphide surface coating extremely chemical and thermally stable.
Recommend installation where sleeve is in new condition.

Have A Question About HS-4000M Packing?