MultiPac 6000 – Aramid / Nitrile Gasket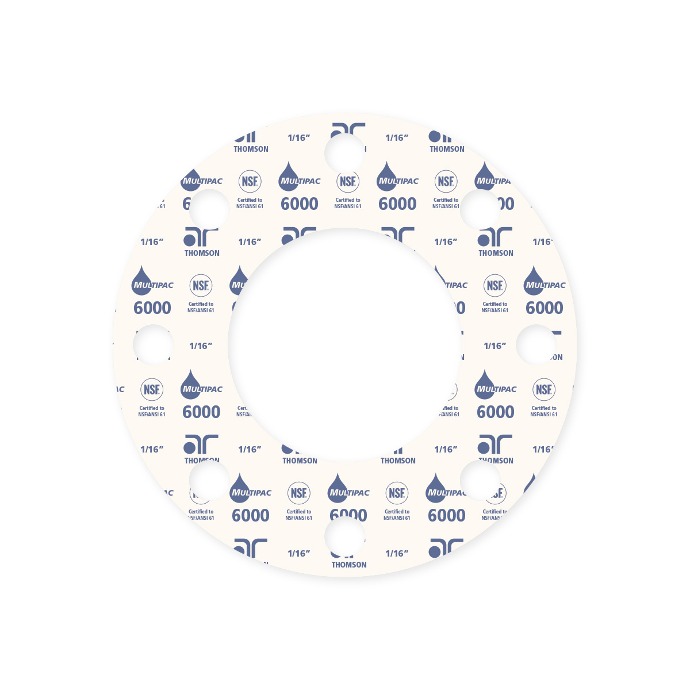 ​NSF/ANSI 61 certified for potable water and very good dielectric strength.
Typical Service: Municipal waterworks, water treatment, food and beverages.
Max. Temp: Intermittent: 700°F; Continuous: 400°F.
Pressure: 1200 psi.
Construction
Aramid/Inorganic Fiber with Nitrile Binder

Have A Question About MultiPac 6000 NSF Gaskets?