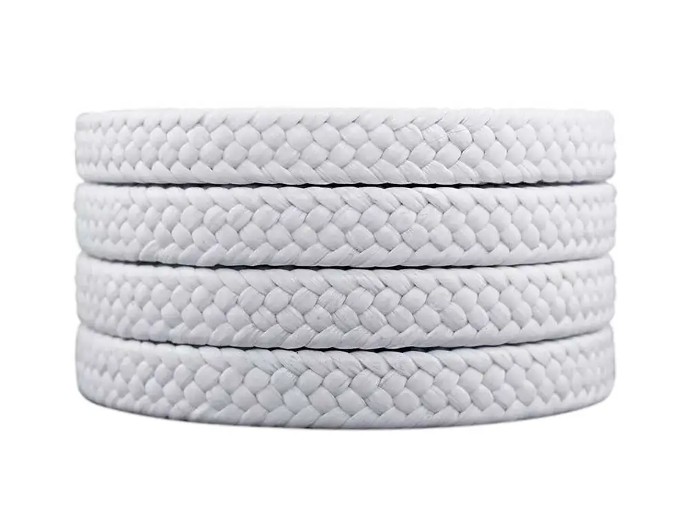 FDA compliant expanded PTFE compression packing ideal for colour sensitive applications. Full chemical range 0–14 pH.

Chemically inert (with a few exceptions over the entire 0–14 pH range).
White, non-staining for colour-sensitive applications.
Thermally conductive hybrid ePTFE yarn reduces shaft/sleeve wear: low coefficient of friction.
FDA Compliant.
High strength extends service life.
Resistant to aging and glazing.
Excellent volume retention.

Construction
Expanded PTFE with proprietary FDA-compliant additives.
Square inter-braid.
Applications
Pulp and Paper.
Food and Beverage.
Pharmaceutical.
Colour-sensitive applications.
Rotating equipment (mixers/agitators), centrifugal pumps, blenders, reactors, and valves.
Slurries, powders, mild to medium abrasives.
Aggressive Chemical service.