SS-78 Abrasion-Resistant Packing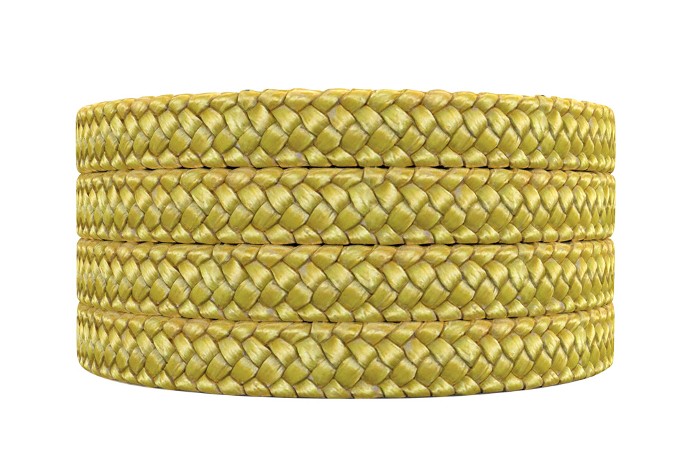 Slurry service, rotating equipment, and valve stem compression packing. Made with Aramid fiber - for the most severe slurry applications or worn equipment.
High strength, high pressure capability: longer life.
Chemical compatibility: reduce inventory costs.
Excellent thermal stability.

Construction
Aramid filament fiber / PTFE dispersion.
Square Interbraid.

Applications
Rotating equipment & valve stem packing.
Highly abrasive media, High Pressure applications, slurries,
Mining tailings pumps, brines, effluent treatment.
Mild acids, mild caustics, oils, low pressure steam, waste water, Pulp & Paper applications.
Worn equipment with damaged sleeves, severe radial run out or bent shaft conditions – very resistant to extrusion.
Very high strength with durable Aramid filament fibers.
Have A Question About SS-78 Packing?