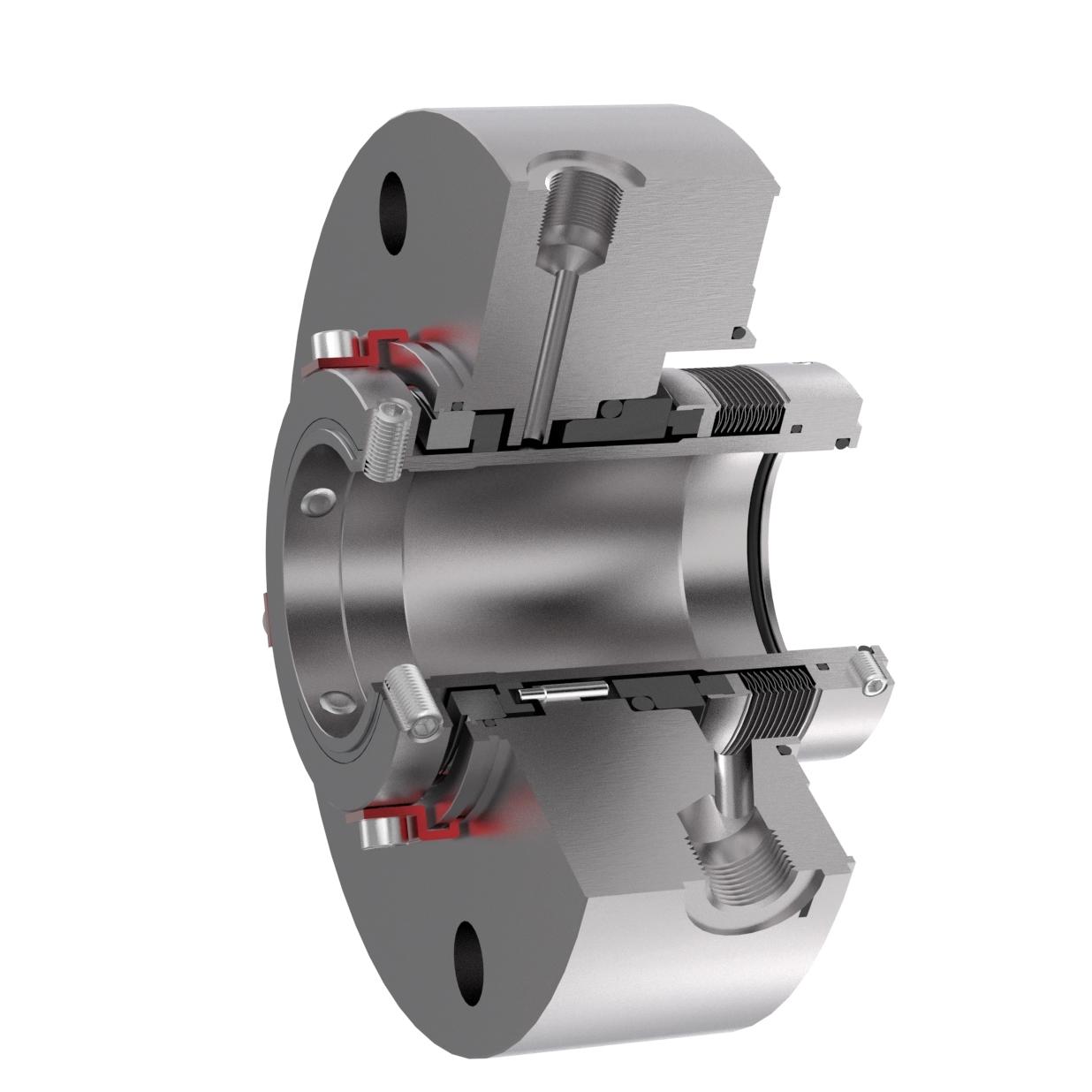 Edge welded metal bellows API Seals are best suited to higher temperature applications in the oil and gas industry, available in either a Type B or Type C configuration. The bellows seals allow for graphoil-based, non-elastomeric secondary sealing to be used (Type C) In high temperatures or very aggressive chemical environments, which is a significant advantage. The 9300 works well in many applications and is well suited to an API plan 62 support system utilizing an external quench.
For higher-pressure applications, we can offer double and triple-ply bellows.

Though the standard 9300 series seal is a flexible rotor design, it can be offered in a flexible stator configuration.

Steam quench condition: API 682 4th edition lists Steam as a possible quench media. What it does not say is that steam is an expensive resource and can also be detrimental to equipment reliability. Therefore, it is important to control the volume and quality of steam to help prevent the chance of moisture contaminating bearing lubricant and reducing equipment uptime.
Materials available:
Metallurgy; 316L, Alloy C-276.
Elastomers; Viton, EPDM, Nitrile, Aflas, Perfluro Elastomers. Full Graphoil version available as well
Faces; Silicon Carbide, Tungsten Carbide, Resin Carbon, Antimony Carbon.
Performance characteristics
Pressure: 290PSI
Surface speed 20m/s
Temperature limits (subject to materials and media compatibility) -40°C-200°C (-40°F – 392°F)