API Seal 9400 Dual Series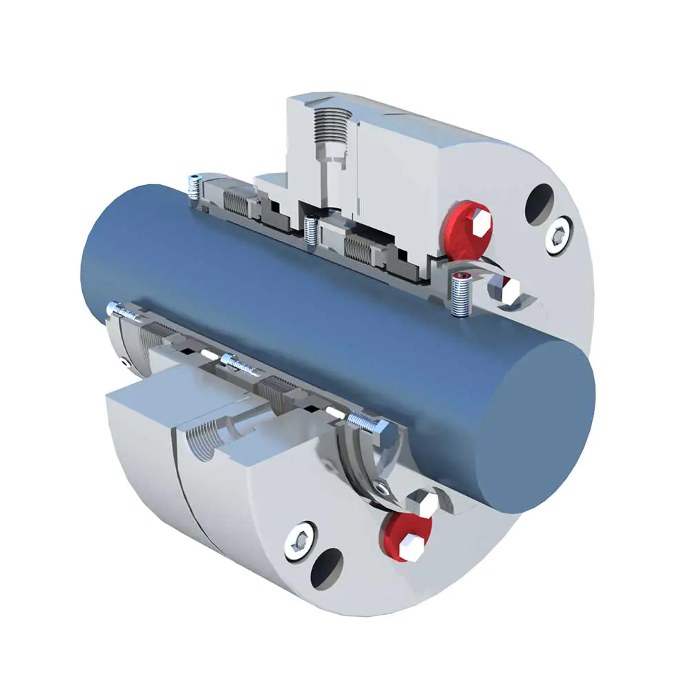 Edge welded metal bellows API Seals are best suited to higher temperature applications in the oil and gas industry, available in either a Type B or Type C configuration. The bellows seals allow for graphoil-based, non-elastomer secondary sealing to be used (Type C) In high temperatures or very aggressive chemical environments, which is a significant advantage. Dual bellows seals with graphoil-based secondary sealing are able to operate at the upper-temperature limit of an application. The use of nickel-based alloys in the construction of the bellows stack gives the 9400 series bellows the required material performance at significantly elevated operating temperatures. As with other dual seals in the A.R. Thomson range, the 9400 can be specified with either a contacting or non-contacting secondary containment seal instead of the traditional wet dual seal design.

Though the standard 9400 series seal is a flexible rotor design, it can be offered in a flexible stator configuration.
The 9400 seal requires a seal support system, such as Plan 52,53a,b,c, 54, 55.

Materials available:
Metallurgy; 316L, Alloy C-276, Titanium.
Elastomers; Viton, EPDM, Nitrile, Aflas, Perfluro Elastomers
Faces; Silicon Carbide, Tungsten Carbide, Resin Carbon, Antimony Carbon.
Performance characteristics:
Pressure:175PSI
Surface speed 25m/s
Temperature limits (subject to materials and media compatibility) -40°C-400°C (-40°F – 752°F)